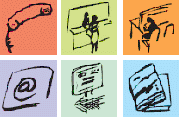 Foreign nationals residing in Spain 1998-2002

A study regarding the spectacular increase in foreign nationals who have taken up residence in this country.
The study analyses the foreign population, according to the variables contained in the initial source, the Municipal Register of Inhabitants: sex, age, nationality and country of birth.
It is divided into 4 parts: the first part deals with the evolution of the total figures for foreign nationals; the second part refers to nationality; the third part analyses the predominant age groups and sex in the foreign nationals group, and the fourth and final part studies the group by country of birth, relating it to nationality.
Format: Print
Number of pages: 58
Publication date: 05-02-04
Price (including VAT): 6.61 €