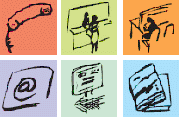 Who can request it?
Exclusively researchers who work or collaborate in recognized research entities, who are carrying out a scientific research project for which they can justify the need to use confidential statistical data.
Procedure to be recognized as a research entity
Entities interested in accessing confidential statistical information for scientific purposes must first request that they be recognized as research entities by the INE. When carrying out this evaluation, the INE takes into account the following:
Current legislation on Science and Technology
If the entity's activity is scientific research and this is stated in its statutes or operating regulations
If the entity makes the results of its research available to the public
If the entity has complete independence in arriving to scientific conclusions. This criterion is especially taken into account in the case of applicants that are departments of a larger entity
Physical, technical and administrative security measures for data protection
This is a one-time procedure, meaning that the entity will only have to perform it once.
Application form for recognition as a research entity
Procedure to request confidential data for scientific purposes
Entities recognized by the INE can send requests for access to confidential statistical data when there is a research project that justifies its need.
The entity must fill out and send a form detailing the information required and the project in which it will be used each time it requires confidential data for an investigation. Among other aspects, the application must indicate precisely what statistical operation data is required from, the variables to be consulted, the geographical and temporal level, as well as the justification for the need for this information.
The INE will evaluate each request for access to confidential data for scientific purposes and may, for justified reasons, deny access to the data, regardless of whether the entity is recognized by the INE as a research entity. In the event that the project is approved, the INE will provide only the minimum information necessary to carry out the research project.
In the case of requests by private entities, the INE may require the endorsement of a public institution that justifies the project's public interest.
Access to information will require signing of conditions regarding use and commitments to preserve the Statistical Secret by all members of the research team.
The cost of this service will be calculated according to the current price resolution.
Request form for access to confidential data for scientific purposes
Information use conditions model
Statistical secret commitment model
Data restrictions
Researchers may not access information that contains direct identifiers such as names and surnames, company name, identification numbers such as DNI, Social Security, CIF, postal address or any other information that is considered a direct identifier.
The INE will provide solely the minimum information necessary to carry out the research project for which the access request is submitted.
The INE will not provide information to private researchers; all researchers must carry out their work in a recognized research entity.